NYC CAR WASH BOND.
NEW REQUIREMENT FOR NEW YORK CITY
 CAR WASHES:
•This local law would require car washes in New York City to operate under a license and carry an indemnity bond in the amount of $150,000, or $30,000 if the car wash is a party to a collective bargaining agreement or government supervised settlement. The bond may be used to collect judgments against a car wash for wage and hour violations."
Please see: https://www1.nyc.gov/site/dca/businesses/license-checklist-car-wash.page for requirements.
We can quote surety bonds for the New York City Department of Consumers Affairs applicants and licensees.
 Please visit our office if you have any questions, or wish to complete an application.
Consumers Coverage Corp.
75-12 Roosevelt Avenue
Jackson Heights, NY 11372
Telephone: 718-651-4436
Monday – Fridays, 9:00 am to 6:00 pm
Over 30 years in business in New York City.
<![if !vml]>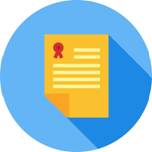 <![endif]>
NYC Car Wash Bond